Product Info, Datasheets > OEM Modules > Universal OEM Baseboard
Universal OEM Baseboard Reference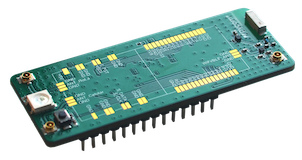 The universal OEM reference board is a reference design suitable for the W01, L01, L04 and G01 OEM modules, making it possible to have a single PCB design that can accommodate all of our OEM modules.
If you require a reference board for the G01, this design is the only one that is suitable. The L01 reference board does not contain the necessary SIM slot.
Features
Suits all of the OEM modules (L01, L04, W01, G01)
On-board 2.4GHz antenna for WiFi and Bluetooth, with the ability to switch to an external antenna via a U.FL connector.
3 U.FL connectors for all the outputs available on the OEM modules
SIM card holder
WS2812B RGB LED
DC-DC regulator (3.5 - 5.5V) input with low current draw during Deep Sleep
Reset button
The reference board has exactly the same pinout as a developmnent module and can be used in its place!
Layout
The layout of the OEM baseboard reference is available as a PDF File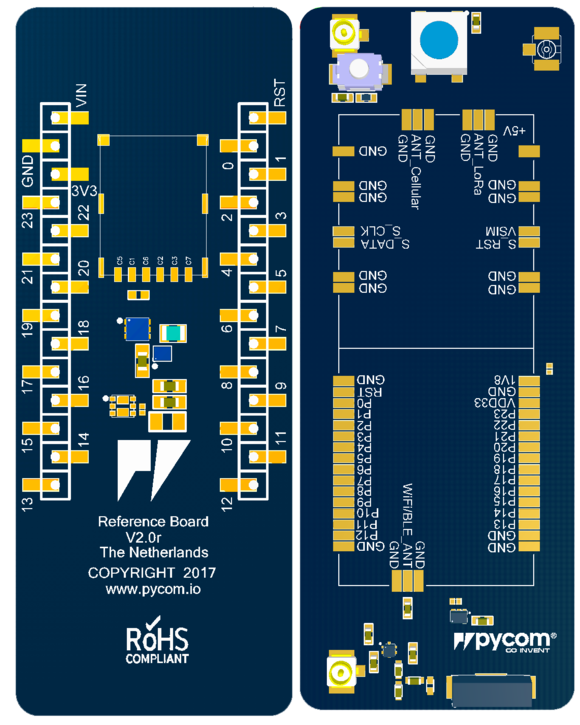 Schematic
The schematic of the OEM baseboard reference is available as a PDF File
Altium Project and Gerber Files
The Altium Project and Gerber files are also available as a ZIP File